Girls Academy Genie Vibros 5 - The Right Hand of Impregnating Devil - Extreme Anime! NEX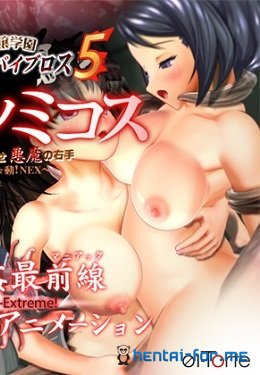 *** Interspecies Assault & Birth Lust Animation! ***
Girls in the grip of the unspeakable are ruthlessly impregnated and weep------
In the hamlet of surviving demonia, young girls live somewhat changed...
Touched by the forbidden their sexual aroma has summoned the demons of hell.
The girls writhe and twist in vain to escape the tentacles that hold them in bondage.
Hole by hole, inseminations slicks their dewey honeypots.
Even sweet, passive Karen is penetrated -- by a certain method -- to pregnancy.
Desperation gives way to full body orgasmic spasms and kegel clenching pleasures,
all human notions obliterated in the abyssal descent
Year:
2016г.
Release date:
29/01/2016
Source:
Original
Genre:
Straight, Anal, Blowjob, Uniform, Violation, Tentacle, Futanari
Quality:
WEB-720PX
language:
RAW
English name:
Girls Academy Genie Vibros 5 - The Right Hand of Impregnating Devil - Extreme Anime! NEX
Original name:
愛嬢学園 魔神バイブロス5 マルノミコス -神の孕ませ悪魔の右手- ~極☆動!NEX~
Director:
01-Torte
Studio:
01-Torte
Watch hentai online Girls Academy Genie Vibros 5 - The Right Hand of Impregnating Devil - Extreme Anime! NEX free in good quality
---
Leave a comment
25-05-2016, 13:27