Honoo no Haramase Motto! Hatsuiku! Karada Sokutei 2 The Animation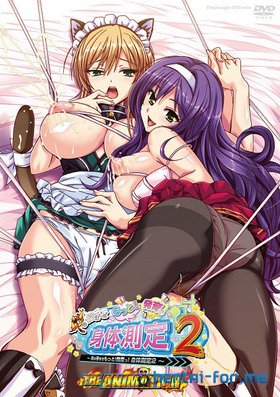 Such he is, would suddenly entrusted with the health physician on behalf of the original fighting girls' school, St. Versus School that is also through itself.
Body weapons, stamina even only school that specializes in ...... such fighting out of ability, growth and development management has also been school regulations of.
In other words, he obligation to perform a sexual harassment based on "body measurements" under the daily school rules of the name occurs.
Coincidentally St. Versus School running through many childhood friend.
And there is only tempered, a long time ago and is compared to healthy to gloss Mekashiku, limb of childhood friend who has been growth in selfishness.
Year:
2015г.
Release date:
2015
Source:
Vn Game
Genre:
Comedy, School, Harem, Big tits, Paizuri
Quality:
WEB-720PX
language:
Subtitles
English name:
Honoo no Haramase Motto
Original name:
炎の孕ませもっと!発育っ!身体測定2 THE ANIMATION
Director:
Hayakawa Naomi
Studio:
PinkPineapple
Watch hentai online Honoo no Haramase Motto! Hatsuiku! Karada Sokutei 2 The Animation free in good quality
---
Leave a comment
28-01-2016, 15:21