Ero Manga! H mo Manga mo Step-up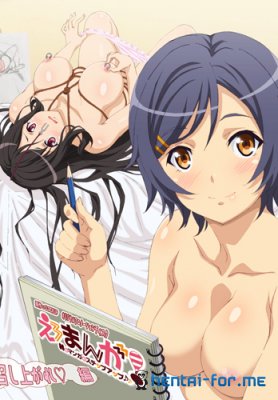 Wipe the splashed semen with a tissue, I close the erotic cartoon book.
When would cleaner by far, followed by the visit of the Magi time.
To me that it was on the verge of graduating from college, come hanging pressure wall of reality.
Pour all the hobby of erotic comics, it's of course if granted say that because what seems to job hunting he does not at all.
That is expected of me also impatient, but to the time being there is no solution.
Year:
2015
Release date:
2015
Source:
Vn Game
Genre:
Big tits, Oral sex, Paizuri, Harem, Comedy
Quality:
WEB-720PX
language:
Subtitles
English name:
Ero Manga! H mo Manga mo Step-up
Original name:
えろまんが! Hもマンガもステップアップ♪
Director:
Matano Ryuuzou
Studio:
Collaboration Works
Watch hentai online Ero Manga! H mo Manga mo Step-up free in good quality
---
Leave a comment
29-01-2016, 15:51