KasumiGake Part 1 - MAI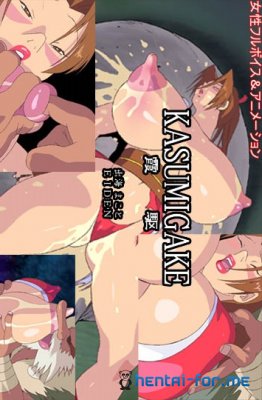 This gamerip is one of six parts from the Complete kasumigake collection from the talented EDEN ISLAND Studio. The game is made in the form of Doujinshi flash drives based on the popular video game Dead or Alive. Kasumi, Mai, lei Wang, Christie, Tina and other girls have sex with different men.
KasumiGake-MAI woke up on a mysterious ritual stone somewhere deep in the forest. She couldn't move, her body was numb. From the shadows came a terrible nosed old man who read some kind of prayer. The body May become hot, and the nipples began to exude milk. She was losing her mind...
Year:
2007
Release date:
2007
Source:
Original
Genre:
Big tits, Milk, Lactation, GameRip
Quality:
WEB-480PX
language:
RAW
English name:
KasumiGake Part 1 - MAI
Original name:
KasumiGake Part 1 - MAI
Director:
EDEN ISLAND
Studio:
EDEN ISLAND
Watch hentai online KasumiGake Part 1 - MAI free in good quality
---
Leave a comment
24-04-2018, 17:59