Ajisai no Chiru Koro ni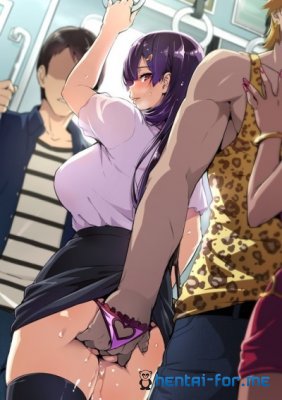 Hentai "Ajisai no Chizu Koro ni" is based on the manga of the same name by the author of the popular manga "Shinjugai" Aka Takeda Hiromitsu. The release is scheduled for early 2021, the shooting will be done by the beloved T-Rex Studio, and the Director will be Raika Ken.
"I must not be late! I made a promise to my childhood friend Simonia, who is a year older than me, that if I was Late, I would be severely punished... For making your beloved wait." However, after some time, our relationship was temporarily interrupted, because we studied at different educational institutions. A year passed and I was looking forward to meeting my beloved... But time inexorably changes people and this girl was no longer my Natsu-Chan...
Year:
2021 Year.
Release date:
29.01.2021
Source:
Manga
Genre:
Big tits, Oral sex, Netorare, Ahegao
Quality:
WEB-720PX
language:
Subbed
English name:
Ajisai no Chiru Koro ni
Original name:
紫陽花の散ル頃に
Director:
Raika Ken
Studio:
T-Rex, Lune
Watch hentai online Ajisai no Chiru Koro ni free in good quality
---
Leave a comment
14-01-2021, 22:03