Ijirare Fukushuu Saimin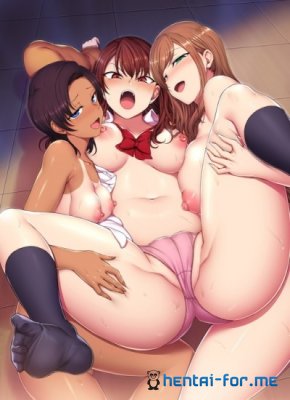 T-Rex Studio and Director Raika Ken announced a large hentai anime adaptation of the manga "Ijirare ~Fukushuu Saimin~" by the popular manga Aiue Oka in the form of 4 full OVA episodes. The release is scheduled from February to March 2021.
The main character of the story is an ordinary chubby Japanese pervert boy who loves to spy on girls and sniff their panties. Often for this he was severely lectured, but the guy continued his dirty work. However, since he ran into the trio of girls Izumi, Minako and SAE, his life at the Academy became unbearable. He endured attacks from them every day and dreamed that one day he would take revenge on them. With the help of a simple book "Gipnotize somebody", our main character gets carte Blanche...
Year:
2021 Year.
Release date:
05.02.2021 till 05.03.2021
Source:
Manga
Genre:
Big tits, Oral sex, Ahegao, Mind control, Creampie, Group sex, Harem, Hypnos
Quality:
WEB-720PX
language:
Subbed
English name:
Ijirare ~Fukushuu Saimin~ / Ijirare: Fukushuu Sai***
Original name:
イジラレ ~復讐催○~
Director:
Raika Ken
Studio:
T-Rex, Lune
Watch hentai online Ijirare Fukushuu Saimin free in good quality
---
Leave a comment
4-03-2021, 23:09