Triangle Heart: Sazanami Joshiryou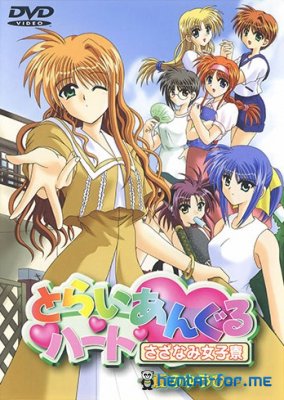 Based on a game by ivory (Janis).
Makihara Kousuke functions as a substitute janitor of woman dormitory, Sazanami So, whilst the regular janitor, who is his aunt, travels abroad. The documents term is nearly over, but he's another thing focused on. On the list of member of the dormitory, only Jinnai Mio doesn't open in the market to him and does not try eating his dishes. Then, he makes all the former janitor's favourite dish to permit her eat.
Year:
2000
Release date:
Aug 28, 2000
Source:
Genre:
Fantasy, romance, super power, yuri
Quality:
WEB-720PX
language:
Subtitles
English name:
Triangle Heart: Sazanami Joshiryou | Triangle Heart: Sazanami Joshi Ryo
Original name:
とらいあんぐるハート さざなみ女子寮
Director:
Ishida Tooru
Studio:
Discovery
Watch hentai online Triangle Heart: Sazanami Joshiryou free in good quality
---
Leave a comment
28-02-2017, 17:30