Tsuma Tsuma / Wife with Wife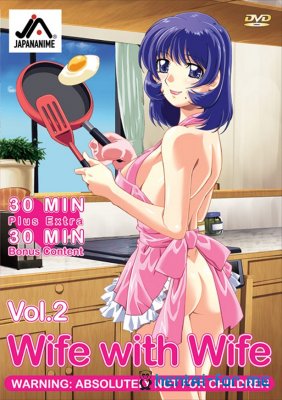 According to "Hitozuma %uFFFD Hitozuma 3" and "Hitozuma %uFFFD Hitozuma 1.5" (HVG) by Discovery.
Plot Summary:
In episode 1 Koutaro had become the manager and the master of Sakura Market supermarket after his father died. The store is really a small independent, however their rival is a large supermarket corporation, Kaneyu, putting small Sakura Market in peril, and the takeover attempt has master-minded by Koutaro's brother, Taiyo. Koutaro fights challenging to protect the market, his stepsister Nagisa with his fantastic stepmother.
In episode 2 Yosuke and the wife Akira are newlyweds, but Yosuke has difficulty performing during intercourse. He's also experiencing trouble at the job, especially with a beautiful new actress that's intent on seducing him.
Year:
2005
Release date:
Jul 28, 2005
Source:
Genre:
Big tits, Oral sex, Titsjob, Incest, Virgin
Quality:
WEB-720PX
language:
Subtitles
English name:
Tsuma Tsuma / Wife with Wife / Tsuma Tsuma Hitoduma x Hitoduma
Original name:
人妻x人妻[つまつま]
Director:
N/A
Studio:
Studio Ten, Animac, JapanAnime
Watch hentai online Tsuma Tsuma / Wife with Wife free in good quality
---
Leave a comment
18-01-2017, 18:19