Princess Holiday: Korogaru Ringo Tei Senya Ichiya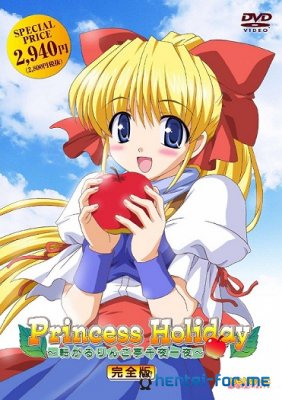 Determined by an erotic game by August Soft.
Princess Leticia slipped out from the castle so that you can see the outside and the lives of common people. Common people for example Cliff Cloud, a wandering bard who just returned to his hometown. Leticia is given permission by his father to operate with the Rolling Apple inn, the same place Cliff works at, and thus begins her simple life as being a waitress.
Year:
2004
Release date:
Mar 24, 2004
Source:
Genre:
Fantasy, Romance, Straight
Quality:
WEB-720PX
language:
Subtitles
English name:
Princess Holiday: Korogaru Ringo Tei Senya Ichiya
Original name:
プリンセスホリデー〜転がるりんご亭千夜一夜〜
Director:
Nakajima Hiroaki
Studio:
Lemon Heart
Watch hentai online Princess Holiday: Korogaru Ringo Tei Senya Ichiya free in good quality
---
Leave a comment
16-01-2017, 15:58