Shabura Rental: Ecchi na Onee-san to no Eroero Rental Obenkyou The Animation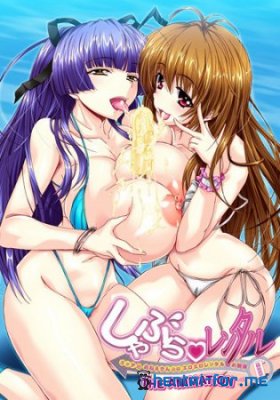 Non-stop erotic summer with my sister who're Mufufu has started!!
Ronin students and small TsutoRyo Shuichi (Contact en el Shuichi) it was decided to roll to the women's dormitory with the University attending the sister by a few freak coincidence.
On day one ...... that bites the nails and also the "I no usage is found because men forbidden", would be seen in our sister friend
Can you blame eliminate the quarrel, was the older sister which everybody "desire brother wanted" Apparently, that can you cooperate surprisingly!!
"Because I'm a ronin raw, ... the sister we'll tell your study Kimi %u266A I brother of everyone in the place today ......"
Year:
2015г.
Release date:
2015г.
Source:
Vn Game
Genre:
Big tits, Oral sex, Paizuri, Incest, Harem
Quality:
WEB-720PX
language:
Subtitles
English name:
Shabura Rental: Ecchi na Onee-san to no Eroero Rental Obenkyou The Animation
Original name:
しゃぶらレンタル ~エッチなおねえさんとのエロエロレンタルお勉強~ THE ANIMATION
Director:
Hayakawa Naomi
Studio:
PinkPineapple
Watch hentai online Shabura Rental: Ecchi na Onee-san to no Eroero Rental Obenkyou The Animation free in good quality
---
Leave a comment
16-09-2016, 23:26