Summer Days Hentai Scenes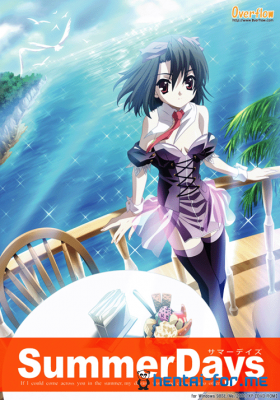 Gamerip games from the Studio "0verflow" issued by the publisher of the "Stack" in 2008.
Summer Days is a prequel to the game and anime TV series School Days, which develop in the summer holidays before the events of the original series and visual novels. Of course all the characters of the original story are present and already assumed that they met before the holidays, and not during the beginning of the series and novels. The main heroine of the first game - Kotonoha and Sekai appear in the prequel, but here the protagonist is Setsuna. The player has the opportunity to finish the game with any of the given characters...
Year:
2008
Release date:
2008
Source:
Vn Game
Genre:
Gamerip, Harem, Drama, Visual Novel, AVG (Adventage Game)
Quality:
WEB-480PX
language:
RAW
English name:
Summer Days
Original name:
サマーデイズ
Director:
0verflow
Studio:
0verflow
Watch hentai online Summer Days Hentai Scenes free in good quality
---
Leave a comment
3-09-2016, 21:47