Heroine's Code Anime Edition Kujou Nagisa Lily Fumi Charlotte no Tatakai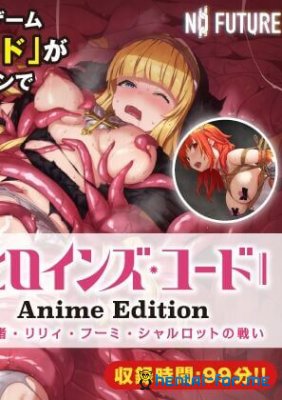 The lives of people on the planet were suddenly threatened due to the dark activities of the mysterious organization Shardark and the directly terrible demon Melkis. However, soon there were heroines who began to resist them:
Nagisa Hisashiro, a girl who was kidnapped by Shardark, has gained supernatural powers.
Lily Himekiomi, agent of the United Galactic Federation.
Lily's partner, Fuyumi Makabe, also known as Princess Kiyomi Fumi, is a girl who has the Kiyomi stone in her body.
And also Charlotte, a girl who fights demons with the help of exoterics.
Year:
2023 Year.
Release date:
2023
Source:
Original
Genre:
Motion comic, Tentacles, Monsters
Quality:
WEB-720PX
language:
RAW
English name:
Heroine's Code Anime Edition Kujou Nagisa Lily Fumi Charlotte no Tatakai
Original name:
Heroine's Code Anime Edition Kujou Nagisa Lily Fumi Charlotte no Tatakai
Director:
Ani-mo
Studio:
Ani-mo
Watch hentai online Heroine's Code Anime Edition Kujou Nagisa Lily Fumi Charlotte no Tatakai free in good quality
---
Leave a comment
12-04-2023, 21:09