Moshimo Tsuma ga Tanin ni Dakaretara The Motion Anime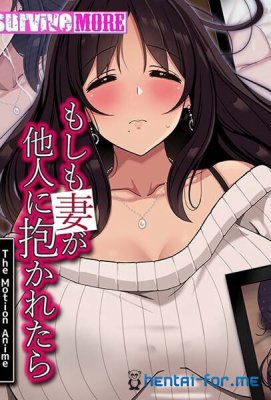 The animated comic "Moshimo Tsuma ga Tuning ni Dakaretara The Motion Anime" from Survive studio was filmed based on the CGI non-genre story of the same name by Lyricbox studio in 2022.
The main character hid his secret secret from his wife for many years that he wanted to be a "cuckold" so that his wife would cheat on him with a lot of men. Perhaps he developed this strange fetish due to the fact that his wife was too perfect. The hero certainly wasn't going to reveal his secret, but one incident changed everything...
Year:
2022 Year.
Release date:
2022
Source:
Manga
Genre:
Motion comic, Big tits, Oral sex, Milf, Netorare
Quality:
WEB-720PX
language:
RAW
English name:
Moshimo Tsuma ga Tanin ni Dakaretara The Motion Anime
Original name:
Moshimo Tsuma ga Tanin ni Dakaretara The Motion Anime
Director:
Survive
Studio:
Survive
Watch hentai online Moshimo Tsuma ga Tanin ni Dakaretara The Motion Anime free in good quality
---
Leave a comment
31-07-2022, 21:44