OVA Boku ni SeFri ga Dekita Riyuu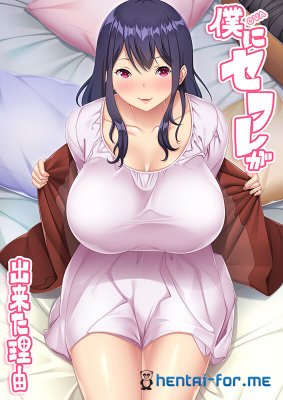 Studio T-Rex announced hentai "OVA Boku ni Safari ga Dekita Riyu" based on the manga of the same name Ailail at the beginning of October 2022.
"A few days ago... Because of family circumstances... My family and I moved into an apartment building on the outskirts of Tokyo. There I met her - my sexy neighbor Hitomi Rimuro-san. I fell in love at first sight... I was fascinated by her beauty, fragrance, sweet smile and monstrous tits. I've jerked off on her countless times. She determined my sex tastes and I collected a huge collection of porn with milfs. My frequent habit has become to peek at how Hitomi-san is changing clothes. However, soon she turned to me with the words - "I know that you are spying on me. I won't reveal your secret if we become sex partners..." Of course I couldn't refuse this persistent MILF... No, I just didn't want to refuse her..."
Year:
2022 Year.
Release date:
October 7, 2022
Source:
Manga
Genre:
Big tits, Oral sex, Milf, Paizuri
Quality:
WEB-720PX
language:
Subbed
English name:
OVA Boku ni SeFri ga Dekita Riyuu
Original name:
OVA僕にセフレが出来た理由
Director:
Raika Ken
Studio:
T-Rex, Lune
Watch hentai online OVA Boku ni SeFri ga Dekita Riyuu free in good quality
---
Leave a comment
3-12-2022, 21:17