Isekai YariCir: Omae No Mono Wa Ore No Mono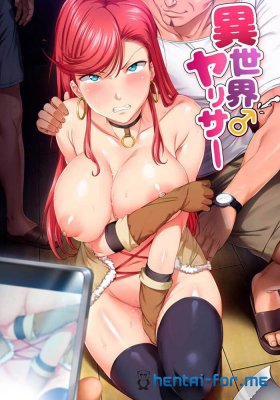 T-Rex Studio has announced a new hentai anime work based on the manga "Sekai YariCir -Omae no Mono wa Ore no Mono-" by the author Rokumarusou.
Hentai is set in an alternate world. Three perverted guys after a careless death, get a second chance and are reborn in this world. Immediately after moving, they meet a super sexy female warrior who is wildly amused by their appearance and the low level of their skills. The girl became the first and far from the last victim of our sexually preoccupied group.
Year:
2022 Year.
Release date:
27.05.2022
Source:
Manga
Genre:
Big tits, Oral sex
Quality:
WEB-720PX
language:
Subbed
English name:
Isekai YariCir: Omae No Mono Wa Ore No Mono
Original name:
Isekai YariCir: Omae No Mono Wa Ore No Mono
Director:
Raika Ken
Studio:
T-Rex
Watch hentai online Isekai YariCir: Omae No Mono Wa Ore No Mono free in good quality
---
Leave a comment
12-05-2022, 22:26