[HMV] Eipril Furry Compilation 2020-2021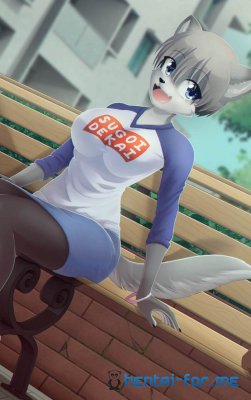 Eipril Furry Compilation 2020-2021 is a collection of short and medium video clips from the popular author "Eipril", which were released in 2020-21 and carefully compiled into one video by our moderator ❤ ERO⚤Sponsor ❤ . You can support the author on his official patron page. Since there is no audio track in most of the videos, a neutral music track has been added.
Furry or Furry, what is it? - This term is applied to anthropozoomorphic animals (well, those who look like humans, but with fur, tails and ears) and is translated literally from English as "covered with fur". Furry fandom is huge and hentai is only a small part of it...
Year:
2021 Year.
Release date:
2021
Source:
Original
Genre:
Furry
Quality:
WEB-720PX
language:
RAW
English name:
[HMV] Eipril Furry Compilation 2020-2021
Original name:
[HMV] Eipril Furry Compilation 2020-2021
Director:
Eipril
Studio:
Eipril
Watch hentai online [HMV] Eipril Furry Compilation 2020-2021 free in good quality
---
Leave a comment
20-01-2022, 21:39