Bakusou Tenshi Azriel -Haiboku End- The Motion Anime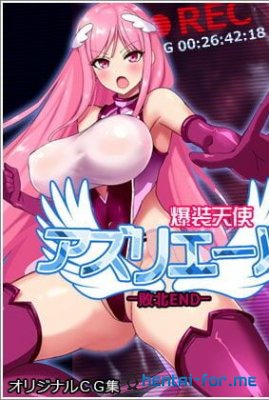 Karen Mochizuki is an ordinary Japanese schoolgirl, or at least that's how she looks from the outside.
In fact, she is a transforming super heroine hungry for justice, protecting the world from the "Dark Legends" that have come to destroy the Earth and seize its energy.
Karen also recently started dating a guy named Hiro and their romance has just begun to gain momentum.
But the plans of the insidious organization of "Dark Legends" will come between them... Will Karen be able to defeat the terrible monsters and still maintain her relationship with Hiro? You will find out by reading this animated manga.
Year:
2021 Year.
Release date:
2021
Source:
Manga
Genre:
Motion comic, Netorare, Big tits, Mahou Shoujo, Tentacles, Pregnance
Quality:
WEB-720PX
language:
RAW
English name:
Bakusou Tenshi Azriel -Haiboku End- The Motion Anime
Original name:
爆装天使アズリエール-敗北エンド- The Motion Anime
Director:
Survive
Studio:
Survive
Watch hentai online Bakusou Tenshi Azriel -Haiboku End- The Motion Anime free in good quality
---
Leave a comment
1-01-2022, 17:36