Garden ~Takamine family's two-flowered flower~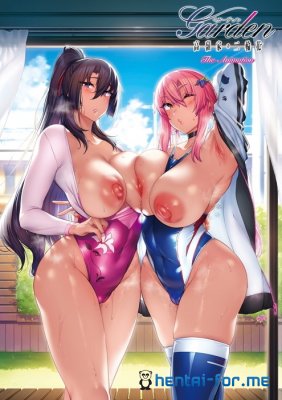 Pink pineapple Studio has announced the release of the hentai anime "Garden-Takamine Family Two-Wheel Flower-THE ANIMATION" based on the manga of the same name by Kuronomiki. The release is scheduled for the end of February 2022.
Ayame and Sayuri are super sexy beauty sisters who are very popular at the academy. The main character of hentai has long wanted to make one of the sisters his sex slave. One day, the parents of the main character and sisters decide to go on a long journey. From that moment on, the main character lives with Ayame and Sayuri. This is an incredible luck, because our hero will be able to fulfill his long-standing dream and have two sex slaves at once!
Year:
2022 Year.
Release date:
2022/02/25
Source:
Manga
Genre:
Big tits, Oral sex, Harem
Quality:
WEB-720PX
language:
Subbed
English name:
Garden ~Takamine family's two-flowered flower~
Original name:
Garden~高嶺家の二輪花~ THE ANIMATION
Director:
Shi Shecang
Studio:
PinkPineapple
Watch hentai online Garden ~Takamine family's two-flowered flower~ free in good quality
---
Leave a comment
28-02-2022, 22:40