Jigoku ni Ochite mo Ikitagari!! The Motion Anime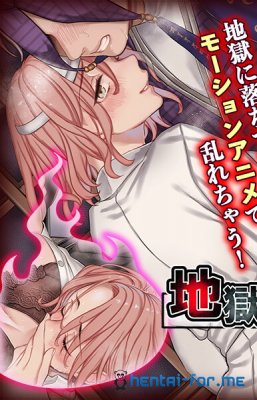 You are presented with another work of the popular studio Survive called " Jigoku ni Ochite mo Ikitagari!! The Motion Anime", which was made in the style of animated comics. Hentai is based on the manga of the same name by Yolki Palki (Rororogi Mogera). Hentai is scheduled for 2021.
When the main character was still alive, she worked in one of the black real estate offices. Work was associated with severe stress. The heroine often had sex with one of her colleagues to somehow relieve the accumulated fatigue. One very stressful day, she was very tired and died right during sex. She was assigned to hell, where she tries to seduce another guy and ends up in a certain hellish prison. Next, she meets a local prison guard, who soon succumbs to her charm. Then it turned out that she was sent to hell by a ridiculous accident and was soon transferred to nirvana. After she went to nirvana, she met her co-worker, had vanilla sex with him, and then they were both revived (it turns out the warden she seduced was a god, and he decided to revive them because the heroine had done him a great favor).
Year:
2021 Year.
Release date:
2021
Source:
Manga
Genre:
Motion comic, Big tits, Oral sex, Creampie
Quality:
WEB-720PX
language:
RAW
English name:
Jigoku ni Ochite mo Ikitagari!! The Motion Anime
Original name:
地獄に堕ちても逝きたがり!! The Motion Anime
Director:
Survive
Studio:
Survive
Watch hentai online Jigoku ni Ochite mo Ikitagari!! The Motion Anime free in good quality
---
Leave a comment
10-04-2021, 22:16