[HMV][SILDESHOW] Shikijou Kyoudan CGI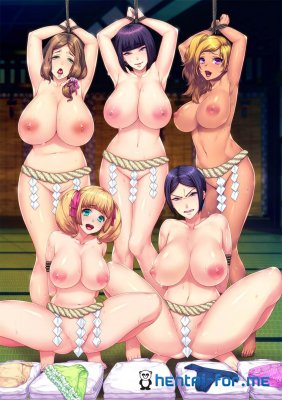 You are presented with HMV/Slideshow "Shikijou Kyoudan CGI" based on CGI illustrations by Mario Sumeragi Kohaku, Studio DWARFSOFT and Orc soft. The visual novel was released in December 2017 in two parts. Based on this game in 2020, the Studio Lune and T-Rex released a hentai anime adaptation of "Shikijou Kyoudan / Cult of lust". You can view on the site using search and other works of this Studio. The action of the story takes place in our time in some kind of occult town.
The main character of hentai is a middle-aged man who lost his job and home due to his arrogant nature. Leading a roving lifestyle, he became embittered and aggressive towards society. One day he meets the mysterious beauty Shima Itsuki, who invites him to become the founder of the sex cult "Hishin No Kai" and in addition to this, she offers him a huge amount of money, a house, and a car. Of course, our hero simply could not refuse a sultry beauty and now he has become the "master" of a mad sex cult with unimaginably depraved rituals...
Year:
2017 Year.
Release date:
2017-12-01
Source:
Original
Genre:
Gamerip, Slideshow, Big tits, Oral sex, Ahegao, Big ass, Paizuri, Milf, Bukakke, Creampie
Quality:
WEB-720PX
language:
RAW
English name:
Shikijou Kyoudan CGI
Original name:
Shikijou Kyoudan CGI
Director:
Dwarfsoft
Studio:
Dwarfsoft
Watch hentai online [HMV][SILDESHOW] Shikijou Kyoudan CGI free in good quality
---
Leave a comment
6-05-2020, 22:13