[HMV] Tsuma no Niku Ana ni Homestay Suru Macho Ryuugakusei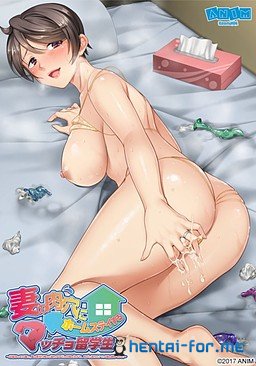 This HentaiMusicVideo is created using animated scenes from the visual novel "Tsuma no Niku Ana ni o Suru Macho Ryuugakusei ~Shucchouchuu no Sono Ura de, Tsuma wa Kurobikari Bou kara Afureru Hodo no Hakudaku o Sosogare, Yorokobi ni Michita Acme-gao o Sarashiteita~" from anim Studio.teamMM, which was released in April 2017.
The main character Daniel Garcia transferred to the Tokyo Academy and moved to Japan. He is hosted by Mr. Tooru's family-the Head of the Osaka Tooru family, Osaka's wife Riko, and their daughter, No. Soon the head of the family goes on a business trip, and Daniel remains in charge and must carefully guard the sexy bodies of a juicy mother and daughter...
Year:
2017 Year.
Release date:
2017-04-21
Source:
Vn Game
Genre:
Big tits, Oral sex, Gyaru Качество: 720p
Quality:
WEB-720PX
language:
RAW
English name:
Tsuma no Niku Ana ni Homestay Suru Macho Ryuugakusei
Original name:
妻の肉穴にホームステイするマッチョ留学生 ~出張中のその裏で、妻は黒光り棒から溢れるほどの白濁を注がれ、悦びに満ちたアクメ顔を晒していた~
Director:
ANIM.teamMM
Studio:
ANIM.teamMM
Watch hentai online [HMV] Tsuma no Niku Ana ni Homestay Suru Macho Ryuugakusei free in good quality
---
Leave a comment
24-10-2019, 20:57