Amusement:01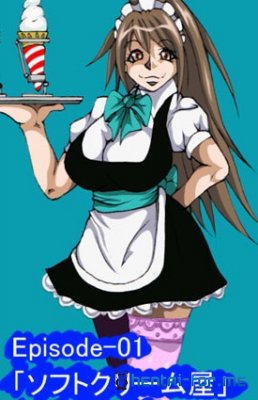 This video is a gameplay video game "Amusement" from the Studio Dendendo, which was released on January 14, 2009. Hentai consists of three parts:
Episode-01 [Soft cream shop] Linca
Episode-02 [Mirror house] Isuzu
Extra-Game [Milk shop] Tamako Onsen
In the first part of hentai tells the story of a girl maid Link, who works in the "sweet" cafe. The girl loves sex with clients and periodically treats them with her juicy huge Tits.
In the second part of the girl "gyaru" named Suzu has sex with two Negroes.
In the third part of the action takes place in a prison, where the fair-haired girl with big Boobs Tamako makes paizuri some gangbanger...
Year:
2009
Release date:
Jan/14/2009
Source:
Original
Genre:
GameRip, Big tits, Oral sex, Anal sex, Creampie, Paizuri
Quality:
WEB-480PX
language:
RAW
English name:
Amusement:01
Original name:
Amusement:01
Director:
Dendendo
Studio:
Dendendo
Watch hentai online Amusement:01 free in good quality
---
Leave a comment
25-03-2019, 12:42