Ah Nanase-sama vol.2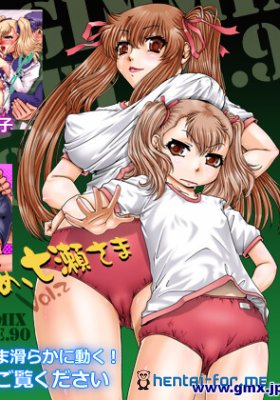 Studio Gimmix adapted the popular manga " Gimmix TYPE 90-Ah Nanase-sama vol.2 (Oh! My Nanase-sama) " from the famous author of TYPE 90, a lover of anal fetish and stretched pussy...
Episode 6: the Nanas-she wears her "pet" in the female form of their Academy and in secret pursues him past the gaping guards. Inside, she is waiting for the excited anticipation of rough sex girls.
Episode 7: The main character notices how some dork ceases to a young girl and unwittingly decides to save her. However, the girl herself takes the initiative and with the words "brother" rushes to meet him. He has no idea how fatal the girl in front of him...
Episode 8: Nanase goes to a Kendo club to deal with the brazen guys, but she ends up getting Gangbanged to a party where she's the main victim...
Year:
2008
Release date:
2008
Source:
Manga
Genre:
Big tits, Oral sex, Ahegao, Bukakke, Small tits, Group sex, Anal sex
Quality:
WEB-480PX
language:
RAW
English name:
TYPE.90 - Aa, Nanase-sama Vol.2 / Ah, Nanase-sama 2
Original name:
ギミックスTYPE.90 ああ、七瀬さま vol.2
Director:
Gimmix
Studio:
Gimmix
Watch hentai online Ah Nanase-sama vol.2 free in good quality
---
Leave a comment
8-11-2018, 17:54