Kunoichi Botan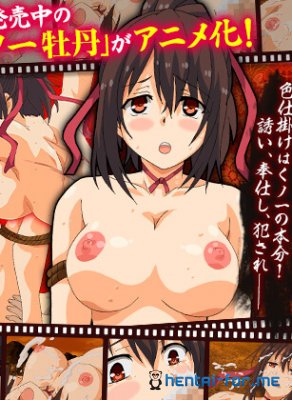 Hentai "Kunoichi Botan" is based on the same name RPG game from the Studio Enokippu, released in 2017. Selfish intends to release two full-length hentai OVA episode from August 24 to September 24, 2018.
The action of hentai takes place in medieval Japan. The main character SUSU was defiled by a group of anxious men who were under the influence of the so-called "aura of the Ogre". She managed to keep her innocence, but" demi-ogres " continue to sexually harass her. The only one who can save Isuzu is her older partner kunoichi Nerd. The nerd sneaks into the mansion of a rich merchant, where is rumored to contain Isuzu. She, along with their "dolls clowns", thanks to ninjutsu called "Kage bunshin" in order to penetrate the sanctuary of the demi-ogres, but also falls into the trap...
Year:
2018 Year.
Release date:
Aug/24/2018
Source:
Manga
Genre:
Big tits, Oral sex, Creampie, Kimono, Dorei
Quality:
WEB-720PX
language:
Subbed
English name:
Kunoichi Botan
Original name:
くの一牡丹 その一
Director:
SELFISH
Studio:
SELFISH
Watch hentai online Kunoichi Botan free in good quality You can download hentai Kunoichi Botan, Press "Download"
---
Leave a comment
3-09-2018, 17:04