[Dragon Quest] Muchimuchitomukimuki Onnasenshi + Horyo Kousoku Hen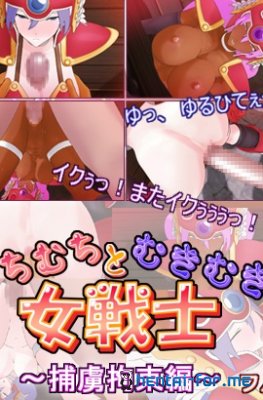 Women warrior was going with the hero's party.
Then she awoke to find herself restrained in the underground lair.
A mysterious hand reached into her p*ssy to climax fluids in the gushy orgasm!
She was then facef*cked and vaginally violated.
Hating it, she couldn't help but roll back in lustful multiple quakes!
Year:
2011
Release date:
2011
Source:
Original
Genre:
Valkyrie, Fantasy, Paizuri, Internal Cumshot, Oral sex, Big tits
Quality:
WEB-720PX
language:
RAW
English name:
[Dragon Quest] muchimuchitomukimuki onnasenshi + horyo kousoku hen/ Voluptuous & Fit Warrioress / Plump and Brawny Female Warrior Bondage Collection
Original name:
Voluptuous & Fit Warrioress muchimuchitomukimuki onnasenshi むちむちとむきむき女戦士 + むちむちとむきむき女戦士~捕虜拘束編~
Director:
Tooya
Studio:
Tooya
Watch hentai online [Dragon Quest] Muchimuchitomukimuki Onnasenshi + Horyo Kousoku Hen free in good quality
---
Leave a comment
9-04-2018, 16:27