One day what I found in a net Were her Videos which took it, and was done. The Motion Anime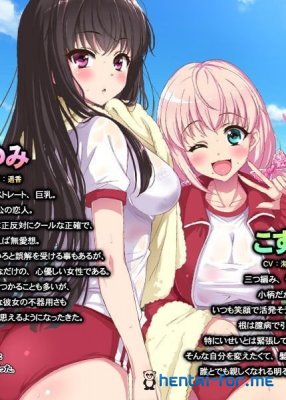 The protagonist works as a teacher in one of the most prestigious universities. One day, a mysterious letter comes to his e-mail, with two videos attached. Opening which our hero finds video of deprivation of virginity of two of his students, Yumi and AMI. He is in despair...
On one of video AMI Kozue - the girl with a short haircut and pink hair, gets to the company of black men who long with her do not stand on ceremony and deprive of virginity on the camera. In another video, his favorite student Yumi-a girl with a beautiful figure and dark long hair, was deprived of virginity by the same guys in one of the hotel rooms. The girl slept the whole process. Who sent him these videos and why should they?
Year:
2018 Year.
Release date:
2018/02/02
Source:
Manga
Genre:
Big tits, Oral sex, 3DCG, Virgin, Netorare, Group sex, Rape, Sleeping
Quality:
WEB-720PX
language:
RAW
English name:
One day what I found in a net Were her Videos which took it, and was done. The Motion Anime
Original name:
ある日、ネットで見つけたのは●●撮りされた彼女の動画だった。 The Motion Anime
Director:
Survive, Lyricbox
Studio:
Survive, Lyricbox
Watch hentai online One day what I found in a net Were her Videos which took it, and was done. The Motion Anime free in good quality
---
Leave a comment
19-02-2018, 15:59