Kyonyuu Daikazoku Saimin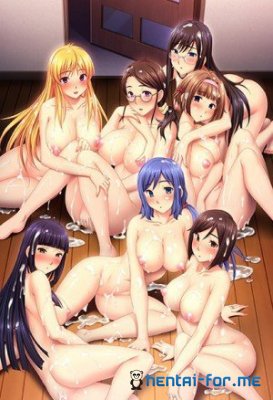 Yuuichi Mamiya uses a penlight's powerful hypnotic properties on his loving mother-in-law and younger sisters-in-law, amplifying their sexual interest. However news of the points happen in the Mamiya household starts making trouble in the neighborhood. Obama with the neighborhood association comes to talk with the Mamiyas, but she soon falls to Yuuichi's hypnosis. Rumors about the Mamiya household spread all through town, and Yuuichi is forced to look at drastic measures.
Added subtitles in 2 series
Year:
2017 Year.
Release date:
01.12.2017
Source:
Vn Game
Genre:
Ahegao, Anal sex, big tits, Blindfold, Gipnose, Mind control, Netorare, Milf, Nakadashi, Oral sex, Harem
Quality:
WEB-720PX
language:
Subtitles
English name:
Kyonyuu Daikazoku Saimin
Original name:
巨乳大家族催眠
Director:
Raika Ken
Studio:
T-Rex
Watch hentai online Kyonyuu Daikazoku Saimin free in good quality
---
Leave a comment
28-01-2018, 15:05