Kansen CLIPPING CHRONICLE The Motion Anime - Part 2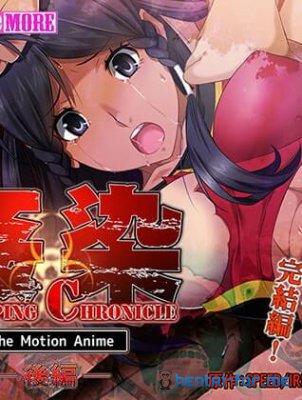 You are presented with the second part of the continuation of the story "Kansen CLIPPING CHRONICLE The Motion Anime-Part 2" about the mysterious virus of lust.
Studio Survive has released another hentai anime adaptation of the visual novel in the form of an animated comic book. This time their choice fell on the novel "Kansen CLIPPING CHRONICLE The Motion Anime", which was released in may 2015 by SPEED Studio. The story is still set in the world of "Kansen", where a strange virus outbreak has paralyzed several regions of Japan. Tokyo and Tohoku were the worst affected. The main characters Shibu, Akira, Suda, Ashina, Rui and Kiyohara Riri went to a Summer training camp to improve their techniques. However, on the way, the girls saw the whole rubble of cars and swarming like zombies crowds of people. The mysterious kansen virus has enslaved the minds of all the inhabitants of Tohoku, making them real sex maniacs with an unquenchable thirst for sex. Our heroine athletes with trained elastic bodies - the perfect target for the distraught residents of Tohoku...
Year:
2020 Year.
Release date:
2020
Source:
Original
Genre:
Motion comic, Big tits, Oral sex, Creampie
Quality:
WEB-720PX
language:
RAW
English name:
Kansen CLIPPING CHRONICLE The Motion Anime - Part 2
Original name:
姦染CLIPPING CHRONICLE The Motion Anime 後編
Director:
Survive
Studio:
Survive
Watch hentai online Kansen CLIPPING CHRONICLE The Motion Anime - Part 2 free in good quality
---
Leave a comment
11-12-2020, 22:26