Kyojin-zoku no Hanayome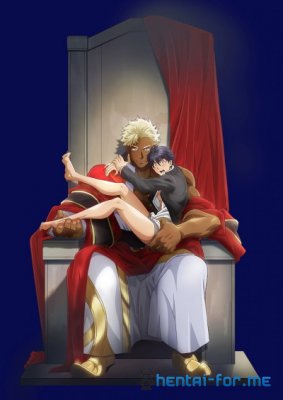 Studio "Magic Bus" together with Noshitani Mitsutaka announced an anime adaptation of the Yaoi manga "Kyojinzoku no Hanayome" from the popular author of this genre ITKZ.
"What if there are giants and dwarfs in the world, and men can be pregnant?"
The main character of the story Koichi-kun, after another session of Masturbation, unexpectedly finds himself in another world. This is a country of giants and the races of giants and giants predominate here. The first Prince of the land of Caius immediately draws attention to the young world traveler. He addresses Katie-kun with the words "I want you to become my bride and bear me a child!".
Year:
2020 Year.
Release date:
06.07.2020
Source:
Manga
Genre:
Yaoi, Fantasy
Quality:
WEB-480PX
language:
RAW
English name:
Kyojin-zoku no Hanayome
Original name:
巨人族の花嫁
Director:
Noshitani Mitsutaka
Studio:
Magic Bus
Watch hentai online Kyojin-zoku no Hanayome free in good quality
---
Leave a comment
27-07-2020, 22:45