Melty's Quest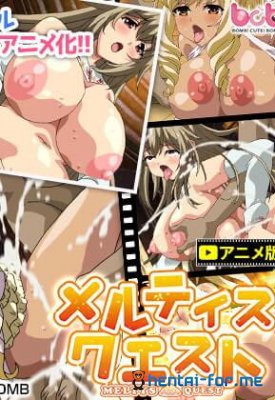 Quest Metis-a journey of the main character, Princess Meltis, in order to restore their Kingdom from the ruins. Meltis is a girl who has spent her entire life idling and relying on others. But one day the Empire of the Monsters of Groleo invaded her country, before the Foundation of the destroyed Royal castle and abducting her three sisters. Meltis decides that she must personally save the sisters and the Kingdom, because there is no one else. And to do this, she will have to go on a journey to save her family and restore her Kingdom.

Year: 2020 Year.
Release date: 21.02.2020
Source: Original
Genre: Big tits, Oral sex
Quality: WEB-720PX
language: Subbed
English name: Melty's Quest
Original name: Melty's Quest

Director: BOMB! CUTE! BOMB!
Studio: BOMB! CUTE! BOMB!


Watch hentai online Melty's Quest free in good quality
---
Leave a comment
10-03-2020, 23:26